Home
»
Frequently Asked Questions
Frequently Asked Questions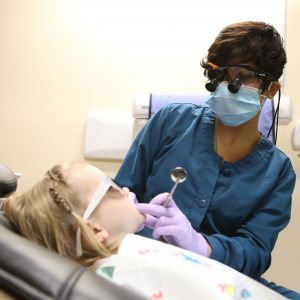 We've compiled answers to some of the most common dental questions about Govani Dental in one convenient spot. If you can't find the answer you need here, please give our dentist office in Oshkosh, WI a call at 920-231-1955, or email us.
How can I make an appointment for dental care?
Just call today at 920-231-1955 or email your availability to info@govanidental.com and we'll call you to schedule a time that's convenient for you.
What payment options are available?
We accept many insurance plans and we'll work with you to explain your benefits and help process claims. In addition, we accept cash, check and credit cards. CareCredit® plans are available for patients looking to pay for their dental costs with a payment plan.
How do I know you'll accept my insurance?
Govani Dental is considered "in-network" for Delta Dental® (Premier and PPO) and WEA Trust, but we work with most insurance carriers and accept most dental insurance plans. If you'd like to confirm that we take your insurance, just call our office at 920-231-1955, or email us.
Where is the dentist office in Oshkosh located?
We're located at 1819 Evans St. in Oshkosh. Please visit our Contact Us page for directions and a map.
Do you use latex in your office?
No, Govani Dental buys latex-free supplies. However, some dental products may have trace amounts of latex, so any patient with a latex allergy should still report it. Dr. Govani wants to ensure your complete safety.
Is the office handicapped accessible?
Yes, the office is handicapped accessible. We want all of our patients to be as comfortable as possible during their visit. If you require specific accommodations please let us know ahead of time by giving our office a call at 920-231-1955 or by emailing us.
Can my teenager come to appointments without me?
We need a parent or legal guardian to be present with patients under 18 years of age to provide the very highest standard of care. We offer evening hours and special appointment requests to help with the scheduling challenges parents face. Please email us or call 920-231-1955 to schedule an appointment today.
Does your office follow infection control guidelines?
Yes, it's one of major areas of focus. We have top-of-the-line sterilization equipment and we follow all safety recommendations to the highest degree to ensure patients and staff members are safe.
We use cassettes to keep our instruments organized, clean and protected from unnecessary exposure. What does that mean? It means that each time you visit Govani Dental we unseal a sterile set of instruments to use during your appointment.
In addition, all of us wear gloves, masks and eye protection. We use only the best products to disinfect all patient rooms and surfaces. At Govani Dental, infection control and prevention is a top priority.
What is your HIPAA policy?
At Govani Dental we take your privacy seriously. Below you will find the HIPAA guidelines we follow and the HIPAA form we have our patients fill out.